Neem Karoli Baba or Neeb Karori Baba (c. 1900 – 11 September 1973), known to his followers as Maharaj-ji, was a Hindu guru and a devotee of the Hindu deity Hanuman. He is known outside India for being the spiritual master of a number of Americans who travelled to India in the 1960s and 70s, the most well-known being the spiritual teacher Ram Dass and Bhagavan Das, and the musicians Krishna Das and Jai Uttal. His ashrams are in Kainchi, Vrindavan, Rishikesh, Shimla, and Neem Karoli villages near Khimasepur in Farrukhabad, Bhumiadhar, Hanumangarhi, Delhi in India and in Taos, New Mexico, US.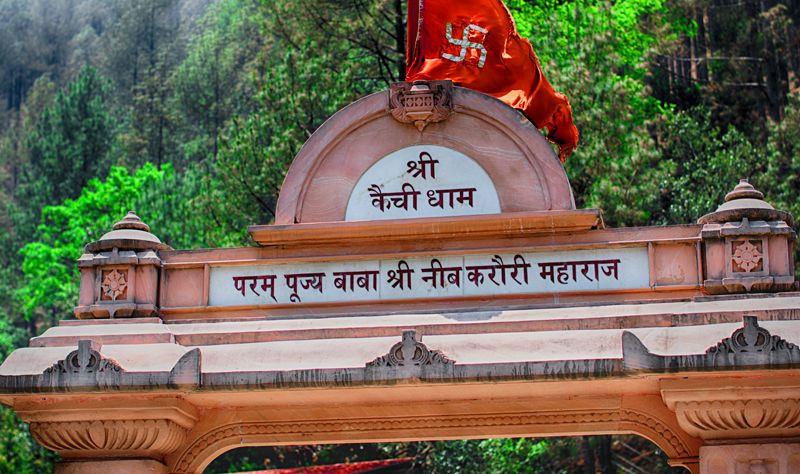 When you have a list of followers that includes names like Mark Zuckerberg, Steve Jobs and Daniel Goleman, you are bound to raise some real curiosity. It is a small ashram now called Kainchi Dham, Neem Karoli Baba Ashram near Nainital, which attracts a long list of people visiting the place where the famous Neem Karoli Baba spent ten years of his life. This is the most well-known and famous Ashram of Neem Karoli Baba, followed by some of the biggest entrepreneurs in the world.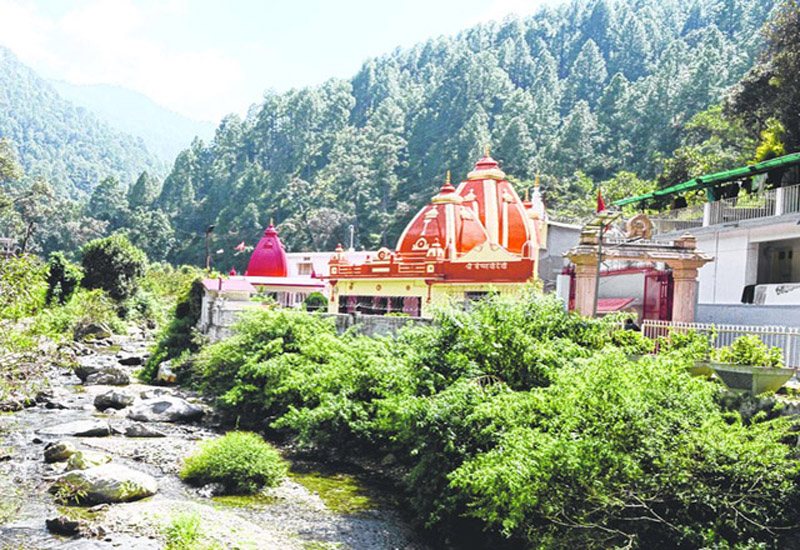 Kainchi is a beautiful secluded mountain ashram located in the Kumaon Hills in Uttarakhand. This is one of the oldest temple of Neem Karoli Baba and was inaugurated in June 1964.
The place is in its full glory each year, during the famous June 15th Bhandara, reportedly, more than one lakh (100,000) people are fed.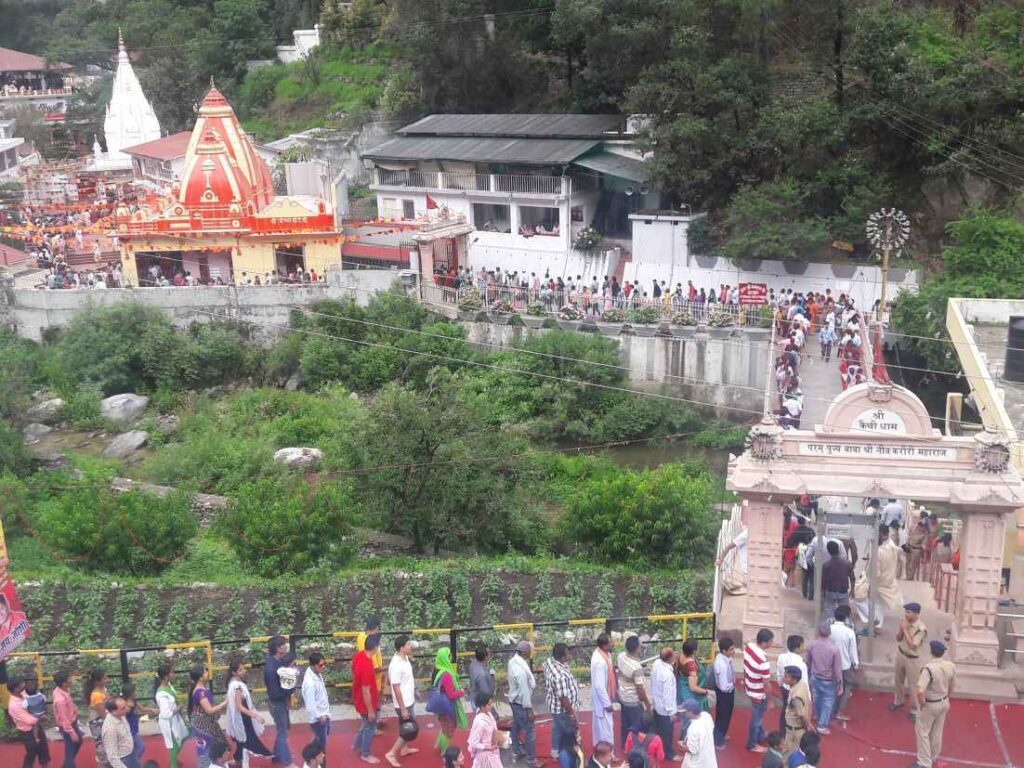 Rules mean a lot here and there are people to ensure it is followed properly. Furthermore, people staying at the ashram are required to participate in morning and evening Arati. While the temples are open to everyone from 7 am to 6 pm in Winter, the ashram is closed for 4-5 months because it becomes very cold.
Nearest Airport- Delhi.
Nearest Railway Station- Kathgodam
Distance from Delhi- 325 KM
Road Route from Delhi- Hapur, Muradabad, Rampur, Bajpur, Kala Dongi, Kathgodam and Bhimtal.
Stay Arrangement- Hotels, Resorts and Dharamshala nearby Kainchi Dham
List Of Disciples:
His notable devotees and followers include humanitarian Larry Brilliant and his wife Girija, scholar and writer Yvette Rosser, filmmaker John Bush, and Daniel Goleman author of The Varieties of the Meditative Experience and Emotional Intelligence. Baba Hari Dass (Haridas) was not a disciple, however, he supervised several buildings and maintained the ashrams in the Nainital area (1954-1968) before heading to the USA to become a spiritual teacher in California at the beginning of 1971.
Mr Jobs Himself!
Steve Jobs, along with his friend Dan Kottke, travelled to India in April 1974 to study Hinduism and Indian spirituality; they planned also to meet Neem Karoli Baba but arrived to find the guru who had died the previous September. Hollywood actress Julia Roberts was also influenced by Neem Karoli Baba and later converted to Hinduism. A picture of him drew Roberts to Hinduism.
Mr Facebook Follows Mr Jobs
Mark Zuckerberg, the founder of Facebook, influenced by Steve Jobs, visited Neem Karoli Baba's (Maharajji) ashram in Kainchi in October 2015. Larry Brilliant took Google's Larry Page and Jeffrey Skoll, co-founder of eBay, on the pilgrimage.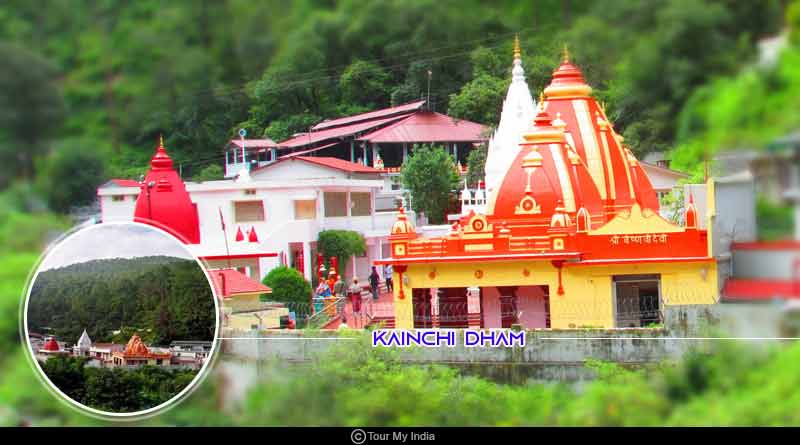 The first temple on your right is a small temple and proceeding further you will find a right cut from where you will find Hanuman Temple, Baba Neem Karoli Temple. There is also a library where you can find some books about life, spirituality and philosophy on Neem Karoli Baba. We did buy a handful of them in English and Hindi. I am yet to read the book and will share my thoughts when I complete reading the book. Interestingly the book is also available on Amazon and I am sharing the link for people who may like reading the book.
Kainchi Dham Ashram sits near Nainital which in itself is a wonderful and scenic hill station. The ashram has some real peaceful charm and I would recommend anyone and everyone reading this post to at least visit the destination once. I can assure you, that you will have a wonderful experience.
Speacial Attention Notice in Hindi:
हर साल की तरह इस साल भी कैंची धाम में 15 जून 2022 को प्रसिद्ध भंडारे का आयोजन किया जाएगा जहाँ एक लाख से ज्यादा लोग प्रसाद ग्रहण करते हैं। इस दिन भक्तों और आने वाले वाहनों की संख्या इतनी ज्यादा होती है कि जिला प्रशासन को इसके लिए विशेष व्यवस्था तक करनी पड़ती है। कहते हैं कि भोजन ग्रहण करने वालों कि संख्या अधिक होने पर भी कभी भोजन की कमी यहाँ नहीं होती क्योंकि इस दिन नीम करोली बाबा (Maharajji) स्वयं इस भंडारे की देख रेख करते हैं और किसी भी चीज़ की कमी नहीं होने देते। कैंची आश्रम में हनुमानजी और अन्य मूर्तियों की प्राण-प्रतिष्ठा 15 जून को अलग अलग वर्षों में की गई थी। इस तरह से 15 जून को प्रतिवर्ष प्रतिष्ठा दिवस के रूप में मनाया जाता है| नीम करोली बाबा (Maharajji) ने स्वयं भी कैंची धाम का प्रतिष्ठा दिवस 15 जून को तय किया था। नीम करोली बाबा (Maharajji) ने 10 सितंबर 1 9 73 को महासमाधि ली थी और भौतिक शरीर को छोड़ा था। उनके अस्थि कलश को कैंची धाम में स्थापित किया गया था। और इस तरह बाबा के मंदिर का निर्माण कार्य 1 9 74 में शुरू हुआ। निर्माण कार्य में लगे कारीगरों/श्रमिकों और स्वयंसेवकों ने स्नान कर और स्वच्छ कपड़े पहन कर ही कार्य शुरू किया और हनुमान चालीसा के पाठ और "महाराज की जय" का उद्घोष किया। वहां मौजूद बाबा के भक्तों ने भी हनुमान चालीसा पाठ तथा श्री राम-जय राम-जय जय राम नाम का कीर्तन किया था। माताओं ने ईंटों पर "राम" लिखकर उन्हें श्रमिकों के पास भेजा। उस समय पूरा वातावरण "बाबा नीम करोली महाराज की जय" के जप से गूँज उठा था। कहते हैं भक्तों की भावना से अभिभूत हो कर और बाबा की कृपा से इन सभी कार्यकर्ताओं पर विश्वकर्मा (देवताओं के वास्तुकार) की विशेष कृपा हुई और उन्होंने कुशलता से अपना कार्य पूर्ण किया। 15 जून 1 976 को महाराजजी की मूर्ति की स्थापना और अभिषेक का दिन था। स्थापना और अभिषेक समारोह से पहले भागवत सप्ताह और यज्ञ का आयोजन किया गया। भक्तों ने कलश स्थापित किया और घंटियों तथा शंखनाद के साथ मंदिर पर ध्वज फहराया। उस समय सभी ने नीम करोली बाबा की भौतिक उपस्तिथि को महसूस किया। फिर वैदिक मंत्रोचार के साथ विशिष्ट विधि से बाबा की मूर्ति की स्थापना हुई। और नीम करोली बाबा (Maharajji ) कैंची धाम में गुरुमूर्ति रूप में विराजित हुए। जय श्री राम…. जय वीर हनुमान…. जय गुरुदेव…. जय श्री नीम करोली बाबा जी !!!
Financial and Business expert having 30+ Years of vast experience in running successful businesses and managing finance.