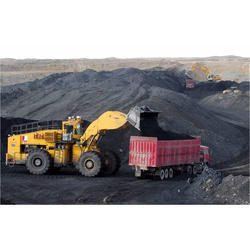 Coal Loading and Transportation Scheme is a very profitable business opportunity provided by central government if India. This Scheme is administered on the basis of MoU between the Coal India Ltd (CIL) and Director General Resettlement (DGR) signed in Apr 1999. DGR lays down the terms and conditions governing the formation and running of the Coal Loading and Transportation Companies by Ex-servicemen. On receipt of requisition from the Coal Subsidiary, the offer is given to the senior most eligible empanelled ESM (O) willing to undertake the work, who in turn selects two other empanelled ESM (O) to form an ESM Company registered under The Company Act of 1956, post conduct of a feasibility study. The ESM Company has to start with an authorised capital of Rupees 35 Lacs shared approximately in equal ratio between the Directors of the Company. ESM Company is required to employ ESM who total a minimum of 75% of the total employees strength, under the stipulated categories. Post sponsorship by the DGR to the concerned Coal Subsidiary the ESM Company carries out the task of coal loading and transportation work as a business venture. Initial period of sponsorship is for a period of 05 years which is extendable by a period of another 04 years if the performance of the ESM Company is satisfactory.
Coal Subsidiaries:
There are five Coal subsidiaries in India
i. Orissa: Mahanadi Coal Fields Limited
ii. Jharkhand: Bharat Coaking Coal Limited, Dhanbad, Central Coal Fields Limited, Ranchi.
iii. Chhattisgarh: South Eastern Coal Fields Limited, Bilaspur.
iv. Maharashtra: Western Coal Fields Limited, Nagpur
v. Bihar: Damodar Valley Corporation, Bokaro
Eligibility criteria for Coal Loading and Transportation Scheme:
The Eligibility Criteria for the companies to be sponsored to the coal subsidiaries for undertaking coal loading and transportation work is as under:-
1. Unemployed retired commissioned officers (Class I) (Ex-servicemen) below 60 years of age (Brig & below or equivalent) and 62 years of age (General officers or equivalent). Re-employed officers are not eligible as long as they are serving.
2. Duration of Service-minimum 14 years of commissioned service.
3. Retired Officers are required to register within five years of retirement/release.
4. Retired Officers are eligible to be directors or share holders of only one Ex-Servicemen Coal Loading and Transportation Company.
5. Should not have availed any other scheme under DGR viz. Security Agency six months Management course, Training Institute empanelled with DGR, Management of CNG Station worked with Zila Sainik Karayalaya / Director Sainik Welfare (State) earlier.
6. ESM (O) at the time of sponsorship should not be employed with any Govt/Semi Govt/Private concern. In case the ESM(O) has taken up any job he is required to render resignation and submit an undertaking of his employment status before he is sponsored for the scheme. In this regard see Para (5) below.
Procedure for Coal Loading and Transportation Scheme:
Eligible ESM (O) who wish to avail the Scheme may register for the scheme by giving their option while filing registration form in DGR. The application for registration is to be submitted in duplicate along with under mentioned attested copy of documents as enclosures:-
i. Copy of PPO / Gratuity Order.
ii. Copy of CV & a softcopy in CD containing CV (only for Gen Employment)
iii. Copy of ESM Identity Card (issued by Record office / RSB/ZSB).
iv. Copy of Retirement/Release order
v. Copy of PAN Card.
vi. Copy of proof of address.
vii. Check List.
The selected ESM (O) in the capacity of a Sponsee Director as Director of the ESM Company has to submit the following documents to the DGR prior to his Company being sponsored to a Coal Subsidiary.
i. Affidavit on Rs. 100/- on Non Judicial Stamp Paper with regards to employment duly attested by first class Magistrate
ii. Copy of Income tax return and AS – 26 Form.
iii. Copy of financial status (Bank statement/details of FD).
Subsequent to the sponsorship and as Directors of the operative ESM Company the Income tax Return and Form AS-26 are to be submitted each year till the time the ESM Company is operative.
The requirement as given at preceding Paras 4 to 6 are applicable to the Additional Directors of the ESM Company as well.
The format of application to be submitted can be downloaded from DGR forms download window of the DGR website www.dgrindia.com.
Financial and Business expert having 30+ Years of vast experience in running successful businesses and managing finance.