Term life insurance or term assurance is life insurance that provides coverage at a fixed rate of payments for a limited period of time, the relevant term.
EXAMPLE: A 24-year-old healthy, non-smoking male can secure a cover of Rs. 1 crore for his dependents for the next 25 years. If he buys a term insurance policy, he will only pay approximately Rs. 540 per month,
How Does a Term Plan Work?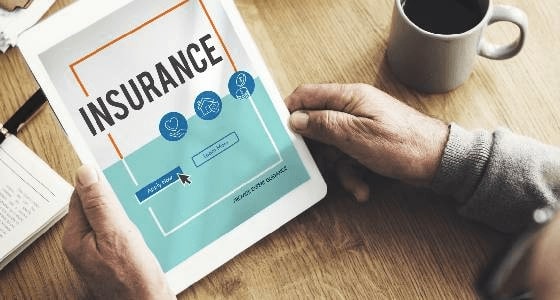 A lump sum amount is payable to your family in case of the death of the policyholder under the chosen term insurance plan.

You can opt to receive the benefits under term insurance in the form of regular monthly income, along with a lump sum payment basis the variant opted for.

Riders can be added to the base term insurance plan for improved benefits in case of accidental death, disability, or critical illnesses at an affordable price.
Why Term Insurance?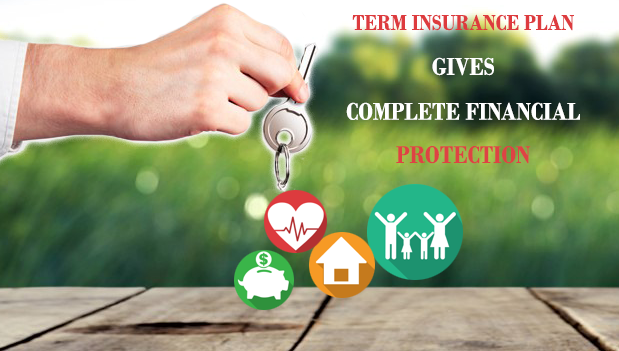 People from all walks of life realize the importance of buying a term insurance plan best suited for their needs. Amidst the fast pace of life and rising uncertainties in the form of COVID-19 disease, every family needs financial protection under a term plan to deal with the financial impact of losing a loved one, especially the breadwinner. It also helps the family in paying off the debts, such as car loans and home loans, if any. 
Here are a few reasons why buying term insurance is worth it:
1. To Secure Your Family's Future

Being an earning member of your family, you are responsible for the overall well-being of your spouse, parents, and children. Buying term insurance is essential to ensure that you meet the obligations for your loved ones even when you are not around.
2. To Protect Assets

You might have built assets like a home, office, or vehicle through loans. With a term insurance plan by your side, you can ensure that a load of these borrowings will not cause any hardship to your loved ones after you.
3. To Minimize Lifestyle Risks

The unfortunate demise of the breadwinner in a family can turn their life upside down, making it difficult to make ends meet. Term insurance benefits, on the other hand, can make the life of your loved ones easier in such a situation, though financially.
4. To Stay Prepared for Uncertainties

Uncertainties in life can make or mar our lives in unprecedented ways. This can be well understood while witnessing the current global Coronavirus pandemic. What a term plan does best is that it makes us stay prepared for such eventualities. You can opt for a significant life cover at an affordable premium under a term insurance plan.
Why Term Insurance During COVID-19 Pandemic?
During COVID times, many people have lost their lives. In such challenging times, it has become crucial to buy term insurance that provides an option to add a COVID-19 rider.
Term insurance plans from Companies cover death claims caused due to Coronavirus. However, you can opt for Companies COVID-19 One Year term Rider to get the additional benefit of diagnosis and death benefits.
Who Should Buy Term Insurance Plan?
Death, disability, and disease, all are realities seldom talked about. However, all three are realities we cannot possibly overcome with certainty. Term insurance is one tool, which can save you and your family from the financial hardships brought upon by these three and similar disastrous conditions.
Hence, all individuals who have financial dependents should buy a term insurance policy. They can be:
A term policy will act as a source of financial support for the children, ensuring that they do not miss life opportunities.
Young Individuals:
 Young professionals who do have many financial liabilities can benefit from lower premiums of term insurance plans.
Newly-married Individuals:
With a term insurance plan, you can secure the financial future of your spouse, giving her a truly long-lasting gift.
Consider, for example, a family of four, where the father is the primary breadwinner and has bought a term insurance policy. The family needs about Rs. 50,000 a month to fund regular expenses like rent, food, other groceries, electricity, water, education fee, etc. Debts, if any, are over and above this.
In case of an unfortunate event, life continues, and so do these quintessential expenses. The family will still need Rs. 30,000 to 40,000 a month to meet all their needs. Here, adequate term insurance coverage comes into the picture. It provides for the family with the following:
A lump sum to meet their immediate needs
A regular income to meet their household expenses (if opted)
 
The loss of life cannot be compensated. However, a term insurance plan can help to tide over the financial requirements of a family.
Term Insurance Plans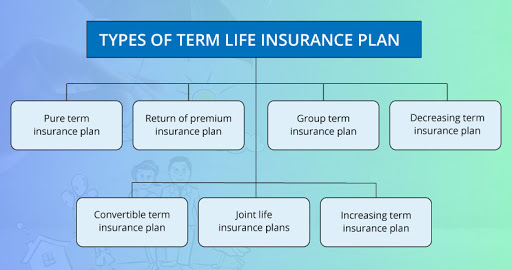 Smart Term Plan
Get your premiums back– Return of premium upon surviving the policy term under the base policy
Health component to your term insurance– Comprehensive protection against almost 40 critical illnesses, including kidney failure, heart attack, and cancer
Pay for a shorter duration– Multiple premium payment options such as limited pay, regular pay and pay till 60
Multiple payment options– Flexible premium payment options as per your budget
Term Plan with Return
Let's take a closer look at the benefits of a term plan with a return of premium:
ROP Benefit– Many policy buyers are discouraged from buying a term plan because there is no maturity benefit. Introducing Smart Term plan, a policy that offers the option of a term plan with a return of premium available as an alternative. The ROP (term insurance with return of premium benefit) allows policyholders to stay reassured. 
Death Benefit– When a person buys a standard insurance plan or term plan with a return of premium, the primary purpose is life cover. They wish to create a financial shield over their family against unpredictable circumstances. The death benefit offered with TROP helps the policyholder's family to manage their expenses during a crisis.  
Tax Benefits– Purchasing a term plan with a return of premium means makes a person eligible for tax benefits. You can avail of the benefits as per the prevailing tax laws.  Under Section 80C and 10 (10D), the premium paid towards the term plan and the benefit amount is tax-free. You can get a tax deduction of up to Rs. 1.5 lakhs on the premiums paid for a term plan with a return of premium.
Critical Illness
A critical illness insurance cover, often referred to in laymen's language as Critical Illness Insurance, refers to the insurance benefits you receive to deal with life-threatening critical illnesses and various lifestyle diseases. Critical health issues like Cancer, Stroke, and Kidney failure require comprehensive treatment, which can take a toll on your finances are often covered in the Critical Illness Insurance Cover in addition to the base plan which provides a life insurance cover.
Online Term Plan
An online term plan is essentially a term life insurance coverage that you can purchase online. Unlike buying term insurance offline, online term plans enable you to compare, analyse, and choose the required financial life insurance coverage from the comfort of your home.
Buying online term insurance allows you to:
1. Review features and benefits of different term insurance plans
2. Calculate the amount of premium payable for the desired term insurance coverage
3. Understand about different rider options available with these plans
4. Avail discounts on the premium payable when compared to buying the regular term insurance plan offline
5. Reduce the purchase time significantly
How to buy Term Insurance?
Quick and Easy Ways to Purchase Term Insurance Plans to Contact upvey.com
Estimate Your Sum Assured
Analysis of financial needs Visit the website and click on Calculate Premium to start the process of term insurance purchase. The first form of our term insurance calculator only asks a few basic questions related to age, contact information, smoking habits, and annual income.
Choose Your Benefits & Get a Quote
You can select multiple benefits of a term insurance plan, such as the regular monthly income payout option, return of premium option, and critical illness benefit.
Fill in the Details & Pay the Premium
Once you are satisfied with your choices of benefits under the term insurance plan, you can pay the premium and fill in the additional details. After filling in the details, submit the documents required to complete your application of buying a term life insurance policy.
How will a Term Insurance Plan secure your family's financial future?
Term insurance plans provide death benefits to the life insured's family after his/her unfortunate demise. They safeguard your dependents, including your spouse, parents, and children, from facing financial problems in maintaining their lifestyle.
Depending on the specific term plan chosen, the policy nominee will receive a sum assured to meet the family's expenses and pay off debts if any.
How to Choose the Best Term Insurance Plan?
While selecting a term insurance plan, you need to look for the following factors and ensure that your family has the best financial protection under the term life insurance policy:
Check the Claim settlement/paid record of the Insurer i.e. claims paid ratio
The claim settlement record of a life insurance company indicates the ultimate moment of truth for the customer. It can be assessed through a per cent number (Claim Settlement Ratio) released by IRDAI (Insurance Regulatory and Development Authority India) every year.
A consistently good claim settlement ratio or claims paid ratio indicates a robust and quick settlement process for claims filed under life insurance plans. It means your dependents will easily receive the death claim benefit from the insurer under the chosen life insurance plan.
Know the Existing Customer Experience
Buying a term insurance plan is usually only the start of the story. You need to manage your term insurance policy to maximise the benefits. Engaging with an insurer, not only offers the best suitable term insurance plan but also helps you stay updated on the terms of the policy.
The customer service from life insurers can help the policyholders stick with them longer. The persistency Ratio declared by IRDAI annually can help you judge the insurer's service quotient.
Check Solvency Ratio
Solvency ratio, as per its basic definition, The solvency ratio of an insurance company is the size of its capital relative to all risks it has taken. In other words, it represents the financial situation of the insurer as per solvency norms.
By checking the solvency ratio of an insurer, you can identify whether the company has enough funds to settle claims in both the long and short term.
Know About the Benefits of a Term Plan Before Buying It
Lack of awareness about the term insurance policy benefits often creates confusion in the minds of policyholders. It may also cause hassles at the time of filing a claim under the policy.
As a policy buyer, you should first look into the benefits offered by an insurer under a term plan and then match them with your financial needs. A careful analysis of benefits and needs helps a lot in selecting the most suitable term insurance policy.
Choose Term Insurance Riders Carefully
Death is not the only risk you need to cover. Apparently, disability and life-threatening diseases can also damage your financial health. Adding a rider which covers these benefits into your term insurance plan along with a few additional value-added riders like 'critical illness cover' can ensure better financial backup. Insurance Companies offer the benefit of Critical Illness coverage against a number of life-threatening health conditions as an additional benefit.
Also, term insurance premiums are not as high compared to other types of life insurance plans. Hence, adding this rider as added benefit to your term insurance plan does not burden your pocket much.
Look for Regular Income Payout of term insurance plan
Traditionally life insurance policies have been paying a large sum of money to the dependents of the insured in case of any unforeseen circumstances. Often the dependents are not equipped to handle such a large sum of money to meet all their needs and goals.
Term insurance plans also offer the option to choose a variant which offers regular income options along with the lump sum so that they can look after their immediate needs while investing the lump sum for future goals.
Thus, selecting a regular income payout option while buying a term insurance plan may save a lot of hassle for your dependents later.
Consider Service Quality and Online Availability
Service quality is yet another parameter that you must consider while choosing an insurer to buy term insurance. You must know and ask about this quality from your peers or check online reviews to ensure that you are dealing with a renowned insurance company.
Also, you should check the online availability of the customer support team of an insurer for faster resolution of queries.
Financial and Business expert having 30+ Years of vast experience in running successful businesses and managing finance.