The Corona-virus pandemic has taken a massive toll on people all around the world. The stock market has been tanking over the last 4 weeks with many stocks and funds dropping 30–50% or more. If you have a stable job or income, you have an amazing opportunity to start buying into the market. It is impossible to know exactly when the market will "bottom out," but you can start getting ready and make moves for your portfolio. Some of my best investments opportunity to make investments to build wealth for you and your family in Indian stock and NASDAQ stocks.
1. Tata Consultancy Services (TCS)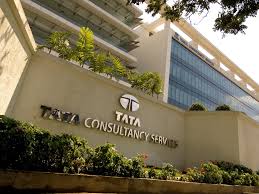 TCS is Asia's largest IT company with a solid cash balance. Since developed countries are likely to come out of lock downs ahead of India, while order flows to TCS may reduce, the Indian Rupee's depreciation could help. The RBI's significant rate cut means the Rupee is likely to depreciate further making TCS a good defensive bet in this market.
TATA Consultancy Services Limited is an Indian multinational information technology service and consulting company with headquartered in Mumbai, Maharashtra, India. It is a subsidiary of Tata Group and operates in 149 locations across 46 countries. TCS is the second largest Indian company by market capitalization.
CEO: Rajesh Gopinathan
(21 Feb 2017– )
Revenue: 
2,203.1 crores USD (2020)
Number of employees: 
4,17,929
Founders: Faquir Chand Kohli, JRD Tata, Tata Sons
Current price-  2048 (17 jun 2020)
Expected future price- 2250
2. HDFC Bank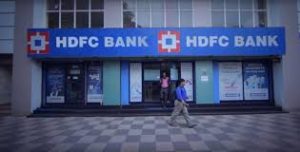 HDFC Bank has efficiently focused on retail business and has garnered strong liability franchise to yield superior profitability over the years. Seasoned portfolio and management experience has led to higher-than-industry advances growth at 24 per cent CAGR (compound annual growth rate) in the financial year 2018-2019, which means the stock will be a safe bet for the foreseeable future.
Housing Development Finance Corporation Limited is an Indian financial services company based in Mumbai, India. It is a major provider of finance for housing in India. It also has a presence in banking, life and general insurance, asset management, venture capital, realty, education, deposits and education loans.
Founder: Hasmukhbhai Parekh
Founded: 1977
CEO: Keki Mistry (1 Jan 2010–)
Headquarters: Mumbai
Number of employees: 2,840 (2019)
Subsidiaries: HDFC Life
Current price- 1793
Expected future price- 2400
3. ITC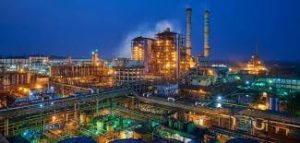 One of the top under performers in the FMCG pack, ITC is very attractive at its current valuation as the downside looks very limited with the opportunity of both capital appreciation and decent dividend income. The company has witnessed operating margin improvement in the FMCG segment from 4.2 per cent in the third quarter of 2018 to 7.7 per cent in the third quarter of 2019. The company will be holding cash and investment of Rs 16,000 crore as on September 2020.
ITC Limited is an Indian multinational conglomerate company headquartered in Kolkata, West Bengal. Established in 1910 as the Imperial Tobacco Company of India Limited, the company was renamed as the India Tobacco Company Limited in 1970 and later to I.T.C. Limited in 1974.
CEO: Sanjiv Puri (5 Feb 2017–)
Customer service: 033 2288 9371
Headquarters: Kolkata
Founded: 24 August 1910, Kolkata
Revenue: 52,035 crores INR (2019, US$7.5 billion)
Subsidiaries: ITC Hotels, ITC Infotech
Current price- 180
Expected future price- 240
4. Kotak Mahindra Bank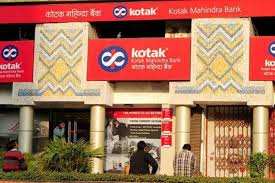 The Kotak Mahindra Bank, promoted by Uday Kotak, has reported a loan book of Rs 2,16,774 crore as on December 2019. It has built a branch network of 1,539 branches. It has a rising net cash flow and cash from operating activities, has shown a growth in quarterly net profit with an increasing YOY profit margin. It also helps that Kotak Bank's Annual Net Profits have been improving for the last two years, making it a reliable stock to bank upon.
Kotak Mahindra Bank is an Indian private sector bank headquartered in Mumbai, Maharashtra, India. In February 2003, the Reserve Bank of India issued a banking licence to Kotak Mahindra Finance Ltd., the group's flagship company.
Customer service: 1860 266 2666
CEO: Uday Kotak (1 May 2018–)
Headquarters: Mumbai
Founder: Uday Kotak
Founded: February 2003
Subsidiaries: Kotak Securities, Kotak Life Insurance
Current price- 1247 (17 June 2020)
Expected future price-1700
5. Hindustan Unilever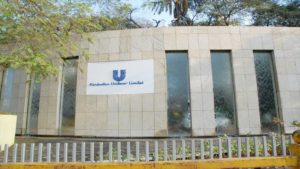 Fast-moving consumer goods or FMCG are those goods that are sold, well, quickly and at a relatively low cost. FMCG include packaged goods and beverages, over-the-counter drugs… basically everything you've been buying these last few weeks to survive. It's safe to say that the demand for these goods isn't going to go down anytime soon, making the FMCG sector also a fast growing one. Since Hindustan Unilever is an industry leader and has a strong hold in both rural and urban markets in India, it is expected to witness decent volume growth amid the slowdown in the economy despite its high base.
Hindustan Unilever Limited is the Indian subsidiary of Unilever PLC. It is headquartered in Mumbai, India. Its products include foods, beverages, cleaning agents, personal care products, water purifiers and consumer goods.
Parent organization: Unilever
CEO: Sanjiv Mehta (10 Oct 2013–)
Customer service: 1800 102 2221
Founded: 17 October 1933
Subsidiaries: Lakmé Cosmetics, Kwality Wall's,
Founders: Lever Brothers, Hindustan Vanaspati Mfg. Co. Ltd., United Traders Ltd.
Current price-2064 (18 Jun 2020)
Expected future price-2075
Despite the coronavirus pandemic causing unprecedented financial disruptions and a major shift in the lives of American consumers, a slowdown in new cases has made Wall Street more optimistic about eventually reopening the economy— and here are 5 stocks poised to thrive in the post-coronavirus world once widespread quarantine orders are lifted, according to analysts.
1. Amazon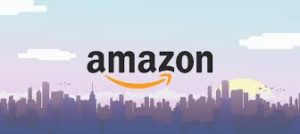 Perhaps no company stands to emerge stronger from the COVID-19 crisis than Amazon.com. The e-commerce juggernaut's revenue leapt 26% year over year — to $75.5 billion — in its recently disclosed first quarter, fueled by strong sales of groceries and other pandemic-related supplies. Additionally, Amazon Web Services surpassed $10 billion in quarterly revenue for the first time, as more businesses relied on its cloud infrastructure platform to power their operations. With many people forced to stay home due to social distancing directives, Amazon's e-commerce and cloud services should continue to grow at an impressive clip in the coming months.
Amazon.com, Inc., is an American multinational technology company based in Seattle that focuses on e-commerce, cloud computing, digital streaming, and artificial intelligence. It is considered one of the Big Four technology companies, along with Google, Apple, and Microsoft.
Customer service: 1800 3000 9009
CEO: Jeff Bezos (May 1996–)
Founder: Jeff Bezos
Founded: 5 July 1994, Bellevue, Washington, United States
Headquarters: Seattle, Washington, United States
Subsidiaries: Audible, Whole Foods Market, AbeBooks,
Current price-2640 USD (18 Jun 2020)
Expected future price-2652USD
2. Microsoft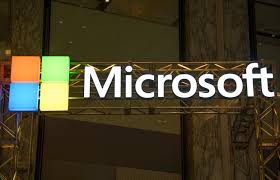 Microsoft shares have jumped almost 9% so far this year, will also emerge stronger after the pandemic , hanks to its growing platform of productivity and service offerings. Experts expect Microsoft's cloud service, Azure, to become its largest revenue stream in the coming years.
Microsoft Corporation is an American multinational technology company with headquarters in Redmond, Washington. It develops, manufactures, licenses, supports, and sells computer software, consumer electronics, personal computers, and related services.
Customer service: 1800 102 1100
CEO: Satya Nadella (4 Feb 2014–)
Founded: 4 April 1975, Albuquerque, New Mexico, United States
Headquarters: Redmond, Washington, United States
Founders: Bill Gates, Paul Allen
Subsidiaries: Softomotive Ltd., GitHub, Yammer,
Current price-194 USD (18 Jun 2020)
Expected future price-200 USD
3. Walmart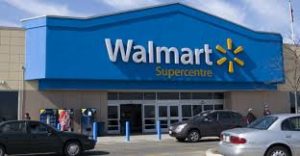 Walmart is well-positioned to capitalize on the growth of e-commerce—particularly the increase in online grocery shopping—during corona virus. The stock is up almost 9% so far in 2020.
Walmart Inc. is an American multinational retail corporation that operates a chain of hypermarkets, discount department stores, and grocery stores, headquartered in Bentonville, Arkansas. The company was founded by Sam Walton in 1962 and incorporated on October 31, 1969.
Owner: Walton family (51%)
CEO: Doug McMillon (1 Feb 2014–)
Founder: Sam Walton
Founded: 2 July 1962, Rogers, Arkansas, United States
Revenue: 52,396.4 crores USD (2020)
Subsidiaries: Sam's Club, Bodega Aurrerá, Walmart Canada,
Current price-119 USD (18 Jun 2020)
Expected future price-130 USD
4. Zoom Video Communications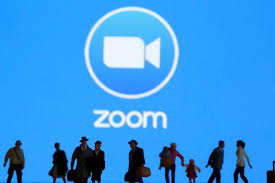 Zoom Video creates software to allow people and companies to work remotely via remote meetings and conference software. Zoom has been seeing a massive increase in users as more people work from home during this virus. More companies, health care groups, and governments are using remote meeting tools to enable their staff to meet and collaborate via web based software. I've personally used Zoom over 40 times for various meetings and conference calls and I've been really impressed with the software. Over the last few months ZM stock has increased from $67 to $157 per share. Just today, the stock is up 6%. Demand for Zoom is high during this new pandemic and it is a great add to your portfolio.
Zoom Video Communications, Inc. is an American communications technology company headquartered in San Jose, California. It provides videotelephony and online chat services through a cloud-based peer-to-peer software platform and is used for teleconferencing, telecommuting, distance education, and social relations.
Founder: Eric Yuan
Founded: 21 April 2011
CEO: Eric Yuan (2011–)
Headquarters: San Jose, California, United States
Revenue: 62.2 crores USD (2019)
Number of employees: 2,532 (2020)
Current price-236 USD (18 Jun 2020)
Expected future price-250
5. Facebook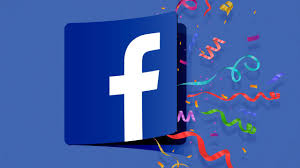 As most young people at home spend an increased amount of time using social media, stocks like Snapchat and Facebook are poised to benefit, experts say. In the same theme, the firm recommends Spotify as "arguably the best pure play on the secular shift toward digital audio consumption."
Facebook, Inc. is an American social media conglomerate corporation based in Menlo Park, California.
Founded: February 2004, Cambridge, Massachusetts, United States
CEO: Mark Zuckerberg (4 Feb 2004–)
Headquarters: Menlo Park, California, United States
CFO: David Wehner
Revenue: 7,069.7 crores USD (2019)
Founders: Mark Zuckerberg, Andrew McCollum, Eduardo Saverin, Dustin Moskovitz, Chris Hughes
Subsidiaries: WhatsApp, Onavo, LiveRail, Oculus VR, PrivateCore,
Current price-235 USD (18 Jun 2020)
Expected future price-240
Financial and Business expert having 30+ Years of vast experience in running successful businesses and managing finance.